AIC 2021 celebrates Arena of Valor's (AoV) 5th Anniversary with an unprecedented US$1,000,000 prize pool.
14 teams will face off for a share of the US$1,000,000 prize pool from November.
AIC 2021: 5th Anniversary to take place between 27 November and 19 Decembe.
15 October, 2021 – Jointly-organised by Tencent Games and Garena, the Arena of Valor International Championship (AIC) 2021: 5th Anniversary will take place from this November, featuring an unprecedented prize pool of US$1,000,000 - double the prize pool of previous tournaments - to celebrate Arena of Valor's (AoV) 5th Anniversary.
Players and fans of the popular mobile Multiplayer Online Battle Arena (MOBA) game can anticipate a riveting display of combat between top teams as they go head-to-head against all odds to compete for the AIC 2021 title.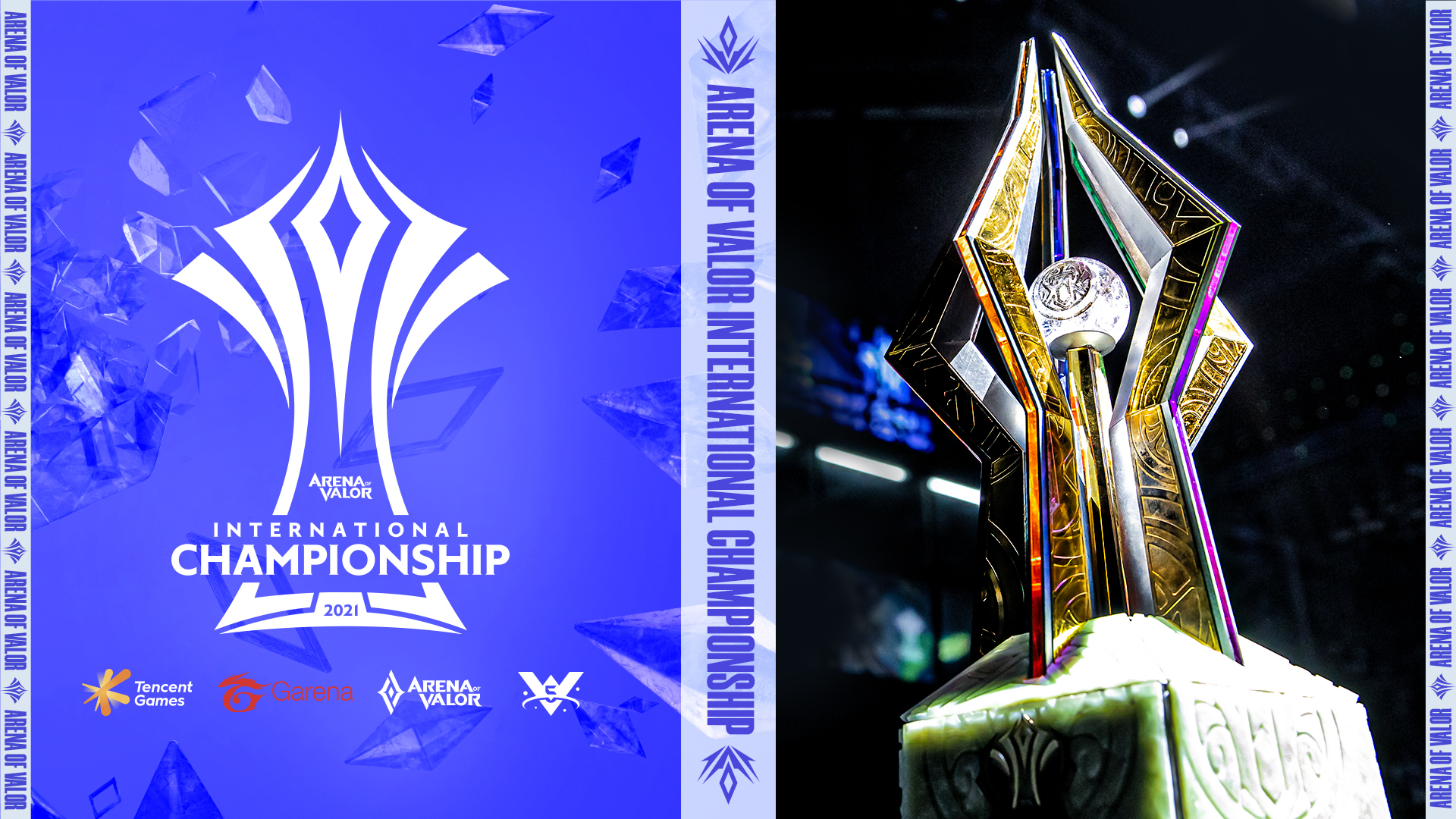 AIC 2021: 5th Anniversary
The AIC 2021: 5th Anniversary edition boasts a prize pool of US$1,000,000 for the very first time. With more prize money at stake, AIC 2021 will host one of the biggest battles in AoV history as teams vie for the ultimate win.
AIC 2021 will be conducted fully online to ensure fans around the world can enjoy one of the most eagerly anticipated MOBA esports tournaments in a safe yet engaging manner. The AIC 2021 will be conducted online with an immersive virtual concept and digital broadcast format, continuing the successful format of the AWC 2021 held in the summer.
Bringing the world's best teams together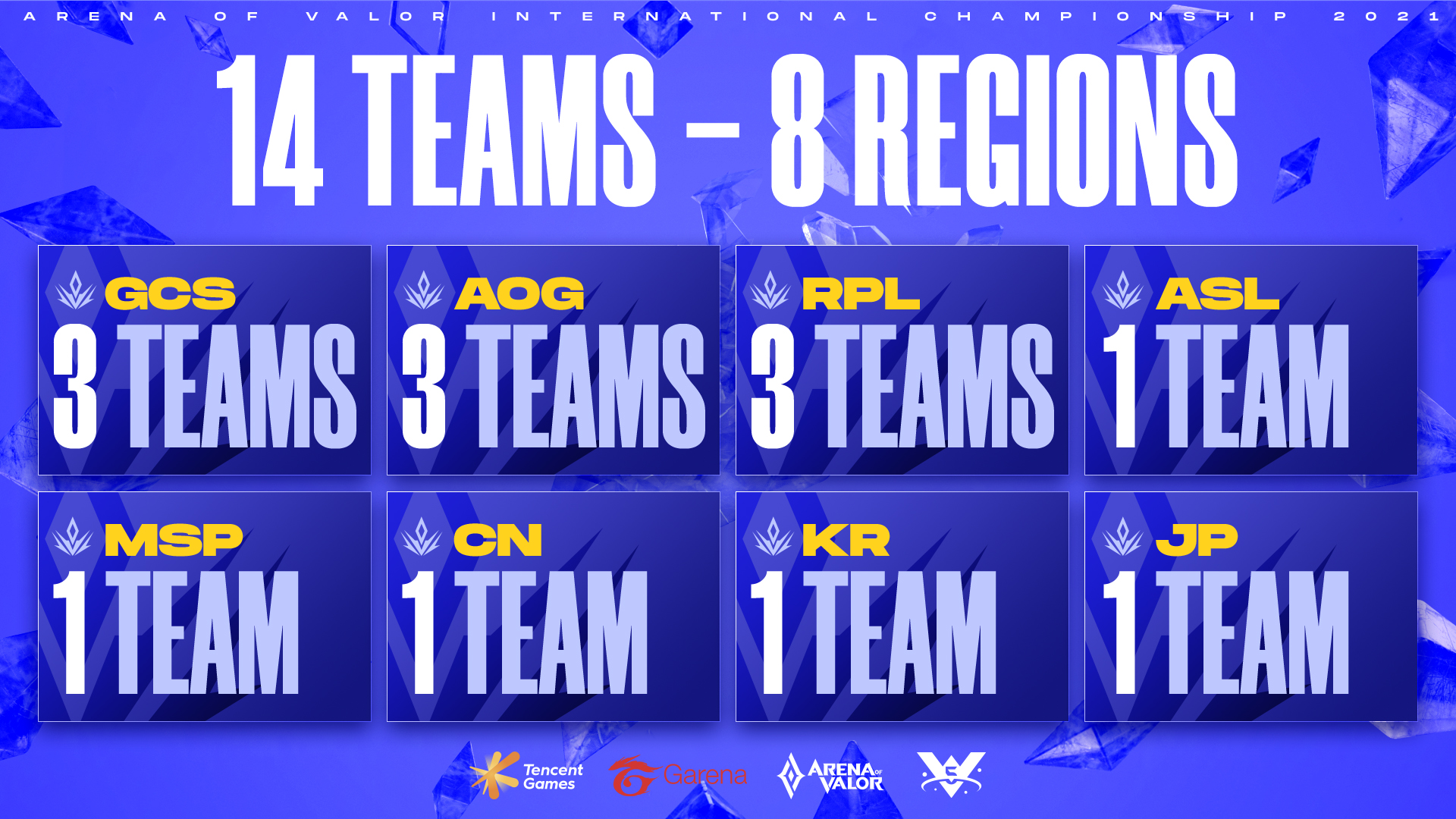 With competing teams growing from strength to strength over the years, the AIC 2021 will throw teams into battles fiercer than ever. A total of 14 teams across 8 regions - including China, Indonesia, Japan, Korea, MSP (Malaysia, Singapore, and the Philippines), Chinese Taipei, Thailand, and Vietnam - will take part in the battle and compete for a share of the US$1,000,000 prize pool.
Chinese Taipei, Thailand, and Vietnam will each be represented by 3 teams, selected from each region's respective professional league.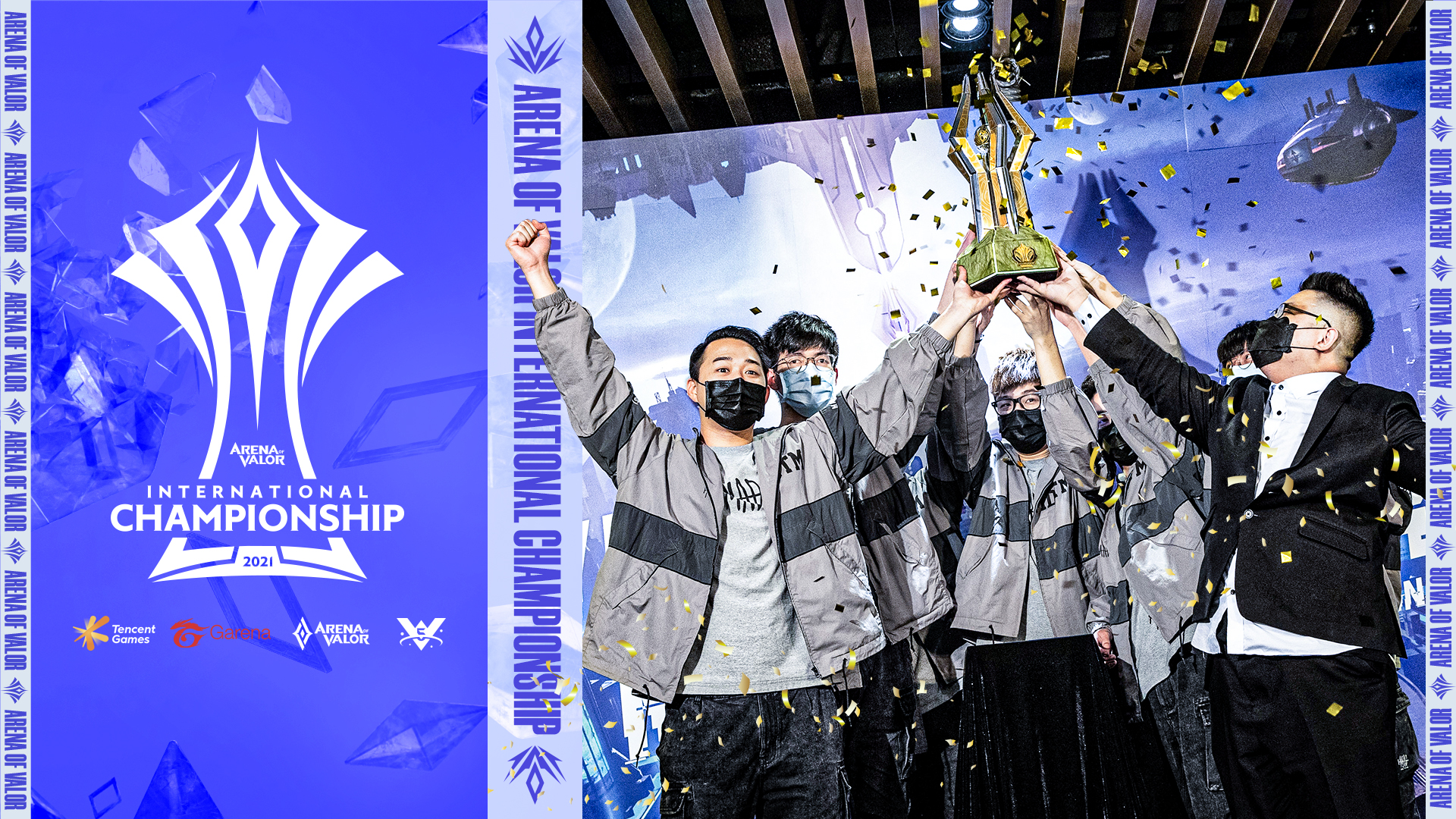 The AIC 2021 will consist of four stages in total:
Group Stages: 27 November to 5 December
Quarter Finals: 9 December to 12 December
Semi Finals: 17 December to 18 December
Grand Final: 19 December
Enjoy the matches live
AoV fans worldwide will be able to watch the entire AIC 2021 live online. All matches will be broadcast live across various streaming platforms and accompanied by local commentary in various languages.
More details on the AIC 2021 will be announced in the following months. Stay tuned for all the latest updates on the AIC 2021 official website and on Facebook and YouTube.
Download AoV on the App Store or on Google Play.
About Tencent Games
Tencent Games is the world's largest gaming platform by operating revenue. As the world-class gaming division of Tencent Holdings Limited (SEHK 700), the company develops and publishes AAA products for hundreds of millions of gamers on the world's most popular platforms. Tencent has built deep strategic partnerships with Epic Games, Riot, Supercell and other top game companies to bring their popular titles to China, the largest game market in the world. Tencent Games is dedicated to creating interactive entertainment experiences that are high in quality, engaging, and fun for a variety of audiences across a multitude of online game products. The company is based in Shenzhen, China, and Palo Alto, California, US.